Nine local women honoured for International Women's Day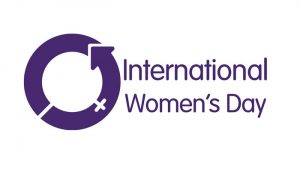 By Rob Vogt
Nine local women were honoured on International Women's Day for their inspiring contributions to the community.
On March 8, surprised at their places of work and around the community with a certificate, balloons, and gifts, were:
• Starla Alder;
• Lauren Billey;
• Michelle DeDominicis;
• Holly Gillespie;
• Kim Gugala;
• Suzy Nash;
• Carolyn Williams;
• Natalie Wright;
• Amanda Zimmer.
The recognition was the idea of Mary Holgate, owner and operator of a local catering business, who has a working group made up of herself, Marilyn Curry, Jaiyme Jimenez, Tina Renaud, Rosie Everett, and Robyn Webster.
"I was given this award a couple years ago in Merritt (B.C.)," she said. "I've been given a few awards and that one meant the most to me."
When she came to Claresholm, she did not see the award here.
"There are a lot of really talented and wonderful ladies in this town and they needed to be recognized," Holgate said. "So I decided to do something."
She got a group together, went online and asked people for nominations, and ­­the reasons why.
Because of limited resources she had to cut off the number at nine, but those nine were recognized with the assistance of sponsors.
Then the awards were handed out.
"We saw a lot of tears," Holgate said.