M.D. of Willow Creek commits funds to start Rural Crime Watch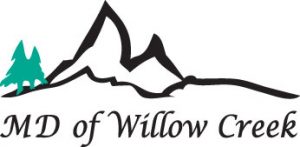 By Rob Vogt
The Municipal District of Willow Creek will contribute $1,500 for the recruitment of members for the creation of a Rural Crime Watch.
At its March 8 meeting, M.D. council was advised by Chief Administrative Officer Derrick Krizsan that administration was recommending the funds be allocated for an open house to start the process of creating a Rural Crime Watch.
The Alberta Rural Crime Watch program involves rural residents working in cooperation with their local RCMP detachments, with a focus on promoting crime prevention through awareness, education and encouraging the reporting of suspicious activity when observed.
Krizsan proposed the funds would cover the costs of an open house to gauge the public's interest such as the room, advertising, and coffee and donuts, as well as costs associated with the formation of a society and membership in the Alberta Provincial Rural Crime Watch Association.
A report from administration explained that on Sept. 22, Rosemary Lindsay, vice-president of the Alberta Provincial Rural Crime Watch Association, made a presentation to council on the Alberta Rural Crime Watch program.
Administration was then asked to investigate the process of starting a new local chapter through the provincial organization. The new chapter would cover the geographical expanse of Nanton to Fort Macleod.
Kelly Starling, the M.D.'s director of emergency services, met with Lindsay on March 1, for further discussion on starting a new local chapter.
The first step in the process is holding an open house to recruit membership for a board executive, as five board members are required before an application can be made.
Board membership typically includes members at large. However, a councilor may hold a board position. RCMP detachment commanders, emergency services staff and others, attend as non-voting liaison members as well.
Council then agreed to provide $1,500 to help start the rural crime watch.
The open house was set for April 6 at the Claresholm Community Centre from 7 p.m. to 9 p.m.
M.D. residents will be notified through various media, and invites will be extended to external agencies such as the local RCMP detachments, local Fish and Wildlife and the sheriffs department.