AMANDA ZIMMER, owner/publisher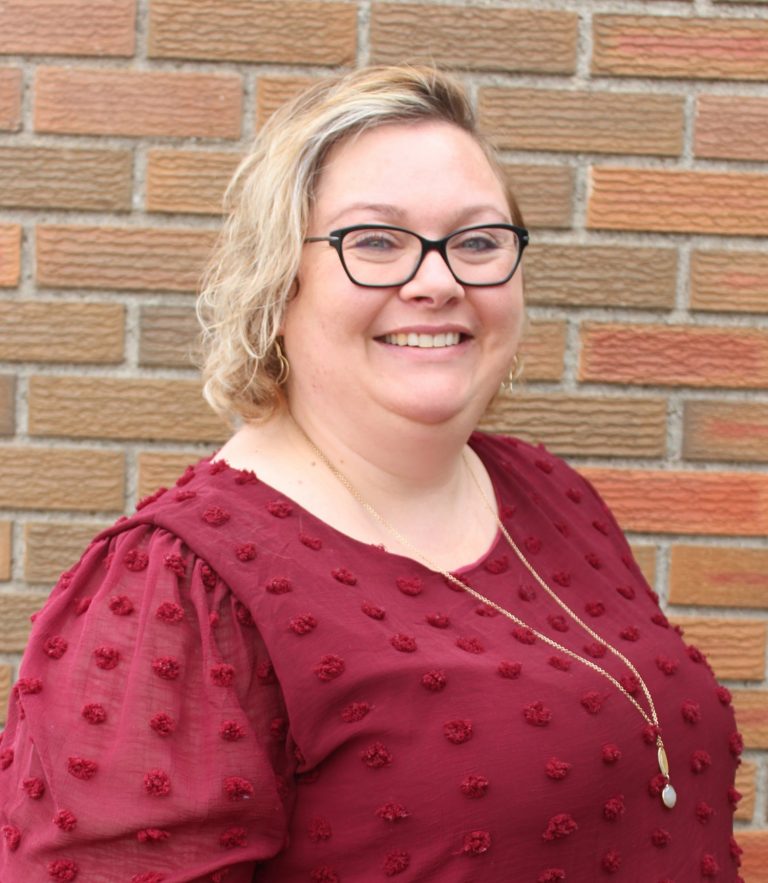 I am the publisher here at the Local Press.
I gained my first experience in the printing industry working after school in a print shop. After attaining my Printing Management Technologies diploma from SAIT I joined the staff of the Local Press full time. I've been here since 1999!
In my personal life, I'm married to Craig Zimmer, who is a long-time Claresholm resident, and current Town of Claresholm Councillor. We have a daughter, Hailyn who is currently working at Kidz Zone and planning to attend college in the fall.
I am involved in many other organizations within our community, such as the Claresholm & District Chamber of Commerce, Welcoming Claresholm Committee, Summer Games Planning Committee; and I am also on the Alberta Weekly Newspapers Association board as a director and the CA McLean Bursary Committee. 
I love living in a small community and being a part of the connection people have to each other through our newspaper. I truly believe the newspaper is the hub of our community and love to see people reading and sharing it. 
BRANDY MCLEAN,
advertising accounts manager

Being born and raised in Claresholm, I have always enjoying the Claresholm Local Press. It started before I could read, excited to look at it every Wednesday to see if I or somebody I knew was in the paper. As I got older I continued enjoying actually reading the paper.
In March of 2004 the Local Press took a gamble hiring me, a 19 year old girl, to work their front desk/accounts receivables. From there my love of reading the paper evolved to working there. In 2009, my other half, Jace McLean, and I had our first child Ty, in 2011 we had our second Jordi and that is when I made the hard decision to leave the paper to be a full time mom. 4 years later with my daughter about to start school it was time for me to start looking for work. I was excited when the opportunity arose for me to come back to the paper doing ad sales! Our spare time is spent chasing our children around, Ty plays hockey and Jordi skates and loves riding horses, when we have a free weekend we try to sneak some camping in too!
ROB VOGT, editor
I started working at the Local Press in September of 2001. Originally recruited as the reporter, I have been editor since May, 2004. A graduate of the University of Alberta, as well as Lethbridge College's print journalism program, my previous experience includes just over a year as the reporter for the Macleod Gazette.
I believe I have found my niche at the Local Press. The opportunity to share people's lives, tell their stories, and contribute to recording the history of this community are all blessings I count every day.
Working in a community newspaper makes me accountable to the readers because we all live side by side.
I also take pride in knowing what I do matters to the community. For many people, the Local Press is their sole source for local news, sports, and human interest stories about their friends, family, and neighbours. That means no two days are the same. Every day offers the chance to learn something new and meet someone with an interesting story to tell.
Born and raised in Southern Alberta, I appreciate the value of hard work and commitment, something I learned from my parents on the family farm north of Coaldale.
In my spare time, I play basketball, volleyball, and slow pitch; read; work on the Great Canadian Novel; spend time with my family; and regularly post to my blog RobVogt80s.
TREVOR McDAVID, graphic design
I'm the newest member of the Claresholm Local Press team, having just started full time in October.  I enjoy being creative, and helping bring a client's vision into reality and a smile to their face. I look forward to working with you in the future!