'Behind the Scenes' makes its debut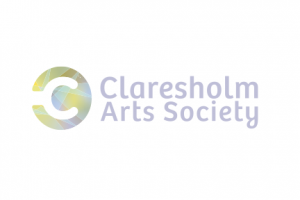 By Rob Vogt – Local Press Writer
The hall is empty, the stage is dim, the curtains are drawn.
The Claresholm Arts Society's production of "Cinderella" is in a break between its two-weekend run.
Yet, in that break, the Arts Ssociety is taking an evening to pull the veil back on its inner workings.
For those who made a minimum donation of $25, they could go "Behind the Scenes".
The first installment of :"Behind the Scenes" took place at the Claresholm Community Centre on Tuesday, Jan. 10.
"The Director's Wine and Cheese", was an opportunity for participants to enjoy charcuterie and much more.
They were given a tour of the inner workings of the production from the green room where make-up and wardrobe magic happens, to the stage.
Behind the scenes, visitors could sit in the magic carriage, peek out the windows of the castle, and see the intricate system of lighting that brings Cinderella, the prince, the evil stepmother and many more to life.
Once the tour was over, everyone settled back in their chairs in the main hall to enjoy more wine and cheese while they heard from Peter Morton, the director; Michelle DeDominicis, the musical director; and John DeDominicis, the technical director.
Morton was impressed with the performers.
"The entire cast has been fantastic," he said.
Michelle DeDominicis echoed that sentiment.
"I couldn't be happier with the music," she said. "I'm so proud of this group."
"Really, it is perfectly cast," she later added.
John DeDominicis talked about some of the technical aspects.
Every night the production used 24 mikes; the trees and carts were assembled in a shop and transported to the hall; the sets were assembled on stage in a day; and so much more.
Participants also had the opportunity to ask questions of the director, musical director, technical director and anyone else there involved in "Cinderella".
It was the first time people could go "Behind the Scenes", but everyone will have another chance once the Claresholm Arts Society takes the stage with its next production.