Council freezes water, sewer utility rates for 2023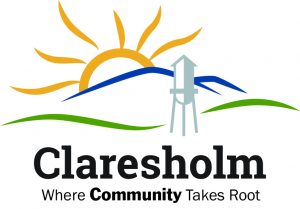 By Rob Vogt – Local Press Writer
Claresholm town council will keep the water and sewer utility rates the same in 2023 as they were in 2022.
At its Jan. 9 meeting, council approved the final two readings of a bylaw to freeze the rates for this year.
Back at its Dec. 12 meeting, council passed first reading of a water and sewer bylaw amendment after reviewing a report from administration.
Chief Administrative Officer Abe Tinney said during the 2023 budget discussions at the town's audit and finance committee meetings, council expressed the desire and intention to have no water and sewer utility rate increases for the 2023 year.
Though no official motion was made by the committee for a recommendation to council, the bylaw amendment Tinney presented is drafted based on that discussion.
The current amended water and sewer utility bylaw only states rates up through 2022.
Consequently, a bylaw amendment was needed to state rates for 2023.
The bylaw amendment maintains the 2022 rates for 2023, so there is no change, other than explicitly showing this rate continues into 2023.
Tinney said administration intends to continue the discussion of utility rates at future audit and finance committee meetings for 2024 and beyond.
If, with further 2023 budget discussion in the new year, a change in rates for 2023 still wants to be considered, another bylaw amendment can be done at any time to change those rates for the remainder of 2023.