SouthGrow visits council; discusses benefits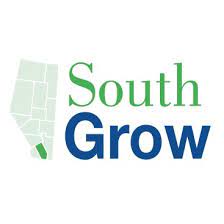 By Rob Vogt – Local Press Writer
SouthGrow Regional Economic Development recently visited Claresholm town council to discuss what it does for the town.
At town council's Nov. 14 meeting, Peter Casurella, executive director of SouthGrow, appeared as a delegation via video conference.
He explained he works for the Town of Claresholm and 31 councils around Southern Alberta.
Casurella likes to make biannual reports to SouthGrow's member councils, update them as much as possible, and give them a sense of what they are getting for the tax dollars they invest in SouthGrow.
The mission of SouthGrow is, "In collaboration with its members and supporters, SouthGrow will proudly enable economic development programs and initiatives that contribute to growth potential throughout the region."
"SouthGrow does regional economic development," Casurella said, contrasting it to Claresholm's economic development officer.
"We try to target projects that all communities have an interest in," he said. "Things that would make the economy better for everybody in the region but that no one community has a mandate to do themselves."
An example is broadband Internet access, which every community benefits from, and every community largely has now.
One current project is a Grad Retention Project, which looks at why young people leave the region and what will help them stay.
Another project is Regional Supply Chain Identification. The idea is to identify inputs and outputs in the region and try to do match-making. That is, if a business requires manufacturing, there may be another business in the region who may be a manufacturer. SouthGrow would facilitate connecting those two.
A third project is a Global Agri-food Marketing Initiative, which markets the food produced regionally to the world.
Other initiatives SouthGrow is undertaking include a Truth and Reconciliation training session on Nov. 30; a Highway 3 twinning development association; and a tool kit for economic development.
SouthGrow is also launching its own solar project with the aim of generating sustainable revenue for the organization.
Some good news on the sustainability front is the provincial government has announced it is increasing funding to all regional economic development associations.
SouthGrow does face challenges too.
One is a problem of success. They have been successful in receiving a lot of grants, and now have to deliver on them.
Conversely, SouthGrow also has to look ahead and identify new grant opportunities.
Casurella concluded by looking at opportunities for Claresholm.
Those include geography and being a regional service centre; urban fringe partnerships; rural immigration designation; being a regional tourism waypoint; utility provision for industrial growth; light industrial expansion; and green housing.