RCMP lay charges in series of break and enters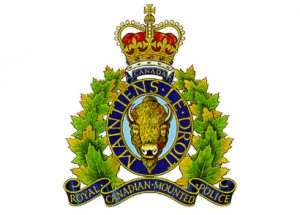 By Rob Vogt – Local Press Writer
The Claresholm RCMP have laid several charges in connection with a number of recent incidents of break, enter and mischief.
The police issued a news release announcing that after a series of break, enter and mischief complaints, which occurred between August and September, they arrested and charged a male on Sept. 27.
Several places of worship and non-profit businesses had been targeted. Faith Community Baptist Church, Claresholm United Church, Parallel Church, St. John's Anglican Church, Claresholm Church of the Nazarene and the Mycitycare non-profit organization were all victims of a crime spree.
Cody Gorrell, 31, of no fixed address, faces numerous criminal charges, including:
• Four counts of break, enter and theft;
• Five counts of mischief under $5,000;
• Theft under $5,000;
• Two counts of break and enter;
• Possession of a controlled substance;
• Possession of break and enter tools;
• Failing to comply with a condition of release document.
Gorrell has been remanded into custody and will be appearing in Lethbridge Provincial court on Oct. 6, 2022.