Council commits $2 per capita to STARS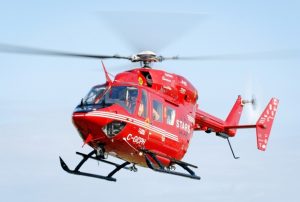 By Rob Vogt – Local Press Writer
The Town of Claresholm will contribute a financial donation of $2 per capita to STARS Air Ambulance each year over the next three years.
The decision came at the Sept. 26 meeting of town council after a discussion on the request.
Back at council's Sept. 12 meeting, representatives of STARS, led by Glenda Farnden, senior municipal relations liaison for STARS, paid a visit to update council on STARS' activities and request support of $2 per capita from council.
On Sept. 26, Abe Tinney, the town's chief administrative officer, advised council that administration planned on adding this funding request to the town's upcoming budget deliberations.
He said they would like a larger discussion about all groups the town provides funding to.
Coun. Brad Schlossberger said he was in favour of making the three-year commitment now.
"It's in our mission statement we have a safe community," he said. "That directly involves in being safe."
Coun. Kandice Meister agreed.
"I think any money spent on the safety of our community is money well invested," she said.
Coun. Rod Kettles did not disagree, but said the decision was best left for budget discussions.
He noted if council made this commitment, it may not be able to do something else.
"I think it's a discussion for the budget cycle myself," Kettles added.
Mayor Chelsae Petrovic was also not saying no.
"It is a discussion to be had," she said, adding at an upcoming meeting of the town's finance and infrastructure planning committee.
In the end, council agreed to support the Shock Trauma Air Rescue Society, or STARS, with a $2 per capita donation for the 2023, 2024 and 2025 fiscal years.
All of council voted in favour except Petrovic and Kettles who were opposed to the motion.