M.D. of Willow Creek declares agricultural disaster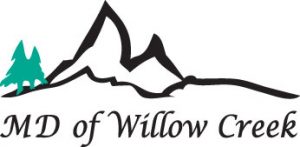 By Rob Vogt Local Press Writer
The council of the Municipal District of Willow Creek has declared an agricultural disaster exists in the municipality.
On June 9, the M.D. issued a statement that the Municipal District of Willow Creek council passed a resolution during its June 8 council meeting, declaring an agricultural disaster.
The Alberta Crop Report of May 31, 2022 indicated the south region's significant moisture deficiency is now reported at 86 per cent, fair to poor, for surface soil moisture. Pasture and tame hay are largely poor to fair and consistently reported as delayed and stressed by crop reports.
Council has received numerous calls from agricultural producers who have expressed concerns regarding the current growing conditions and lack of water. Area reservoirs, dugouts, springs, and creeks are very low due to reduced run off and low levels of early season precipitation. The side affect of this is water shortages for irrigation and meeting the demands for livestock watering.
Reeve Maryanne Sandberg indicated "We are seeing the beginning of a significant reduction in livestock herd sizes as water sources have dried out, pastures have not produced significant growth and the cost of hay is projected to once again exceed the ability of producers to afford it. Cereal, oilseed and pulse crops have also been severely impacted by the drought conditions."
Declarations of agricultural disaster made by municipalities bring awareness but do not factor into whether an AgriRecovery program will be initiated at all. That determination is data based as evaluated by provincial, territorial, and federal officials.
The Municipal District of Willow Creek made a similar declaration of an Agricultural Disaster in 2021 due to extremely dry conditions.
The council will continue to advocate to provincial and federal officials to ensure that the challenges facing our agricultural community at this time are known.
The declaration received unanimous support at council's June 8 meeting.
"We're heading into a huge disaster," said Coun. John Van Driesten.
"The more attention we can bring to it, I whole heartedly agree," said Sandberg of the declaration.
"This is a serious problem," added Coun. Glen Alm, stressing this could be a farming-career-ending drought.
He also agreed the declaration raises awareness.
"It brings some light to the subject," he said.
"It sends a message," added Coun. Earl Hemmaway.