Willow Creek water users encouraged to report water usage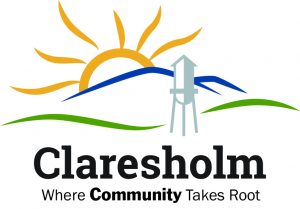 By Rob Vogt Local Press Writer
Although the current rains make drought seem far away, Willow Creek water users are being encouraged to report their usage so Alberta Environment and Parks can manage the amount of water going into the creek from Pine Coulee Reservoir when levels decrease.
About 45 people gathered at the Claresholm Community Centre on Thursday, June 9, to hear a presentation from Paul Elser and Stephen Mathyk of Alberta Environment and Parks.
They explained there are about 150 Willow Creek water licences from Pine Coulee to the Oldman River, issued under the Water Resources Act and Water Act.
A total of 27 million cubic metres of water is allocated for irrigation, municipal use, and stock watering.
Priorities, that is the age of licence, range from 1904 to 2021.
The regulatory role of Alberta Environment is to administer authorizations under the Water Act and ensure compliance through education, prevention and enforcement.
Water licences include priority, maximum annual water volume, maximum diversion rate, source and location, and purpose of use.
Licensees, that is licence holders, are required to know and comply with their water licence conditions.
There are licence restrictions on Willow Creek as well.
Water can only be diverted between April 15 to 30, with flow rate in July and August at 0.8 cubic metres per second, or 0.4 for the rest of the year. The Pine Coulee reservoir must be at a minimum level of 1,044 metres before water can be released.
The priority system is first in time, first in right, meaning a licence with an earlier date is senior to a licence with a later date. Household users are not subject to priority.
There is also a process for administering priority.
If someone with a junior licence is pumping water out of the creek, and a senior licensee wants to pump, they can call priority.
A senior licensee contacts Alberta Environment and requests priority be administered with reasons.
It is validated that the priority caller can pump. An analysis is done to determine that the water can reach the priority called. The number of junior licensees who must stop pumping is also determined. The affected junior licensees are e-mailed then phoned, followed by a field verification confirm compliance and water flow conditions.
The objective is voluntary compliance, but a water management order can be issued if required.
In 2022, there have been two priority calls on Willow Creek.
On May 24, Alberta Environment received a call requesting priorities be administered, and there were about 66 junior upstream licensees.
On May 31 a second call to administer priorities was received. This time there were 117 junior upstream licensees affected.
The potential implication of further priority calls is that if the most senior user downstream of the reservoir calls priority, only about 20 per cent of remaining senior licences will receive their full water allocation.
That means about 80 per cent of remaining junior licensees would not receive any further water in 2022.
Alberta Environment and Parks identified this as a serious potential risk with users in December of 2021, and spoke with the Municipal District of Willow Creek council, sent out a letter, had a virtual town hall, and sent out more information.
They worked with a core group of licensees and O-DAM, an organization that initially represented the interests of Oldman Dam users but has since extended to Willow Creek users.
They developed a planned diversion tracking pilot project, and attended O-Dam's annual general meeting.
Two priority calls were administered in May and the likelihood of persistent water shortage with all licensees was identified.
The situation as of June 9 was as follows:
1) Alberta Environment started releasing 1.2 cubic metres per second from Pine Coulee Reservoir on June 1;
2) A temporary diversion licence was approved on June 7, allowing 0.6 cubic metres per second to be diverted from the Oldman River to Willow Creek starting on June 8;
3) Flows in lower Willow Creek are much improved at this time;
4) A temporary monitoring station was set up at Township Road 110 west of Granum to monitor water flow;
5) A planned diversion tracking pilot is up and running, where users will call in their planned water usage three days in advance. Alberta Environment is ready to use this tool to manage water released from the Pine Coulee reservoir when its level is above 1,044 cubic metres.
6) Volume of water in Pine Coulee Reservoir will last 45 days (before the recent rains);
7) There is uncertainty around precipitation that would mitigate the situation;
8) Alberta Environment is providing this in-person town hall as requested by licensees.
A potential solution is an organized community-based approach, with a plan for orderly and equitable use of water.
Another solution is increased participation in the planned diversion tracking pilot project, to assist in implementing a plan for equitable water sharing.
Several water users in attendance supported increased participation in the diversion tracking pilot.
This pilot project is being administered by O-Dam.
Thane Hurlburt, of O-Dam, was present to explain the tracking pilot.
Water users join O-DAM where they will receive the information to report their planned usage by text message or e-mail.
That is all put into a spreadsheet that goes to the operators of the Pine Coulee Reservoir.
Hurlburt said the project is funded by the people involved in it.
The fee to jon O-Dam is $100 for new members and $25 to renew a membership.
Costs include hiring someone to gather and compile the information, the cost of a cell phone, and spreadsheet.
More information on O-DAM is available by visiting http://o-dam.ca.