Local bull rider wins at Ponoka, takes second in Cluny, ties for third in Regina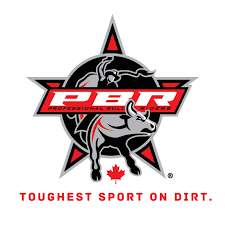 By Rob Vogt Local Press Writer
A Claresholm bull rider has picked up in July right where he left off to end June, by taking first at one event and second in another, to go with a third place tie in the last event in June.
Logan Biever competed in the PBR (Professional Bull Riders) Canada Touring Pro Division's Ponoka Stampede Wild West PBR on July 2, where he took first place.
He drew the bull "Spooky Lukie" in the opening round, turning in a score of 85.5 points, and advancing to the championship round.
There, he rode "Heckya.ca" for a score of 83, winning the round, and taking the championship with a combined aggregate score of 168.5.
The result earned him 30 national points, keeping him in third place overall, and just 25 points back of first place Blake Smith of Abbey, Saskatchewan.
On July 1, Biever travelled to Cluny for the Cluny Lions Charity PBR.
He rode "Spartacus" to a score of 81.5 points in the opening round, then went the distance on "All or Nothing" for 78 points, giving him a total of 159.5 points to finish second.
Cody Coverchuk of Meadow Lake, Saskatchewan, finished first with 167.5 points.
Biever also travelled to Regina, Saskatchewan for the PBR Regina Classic on June 22, where he was one of four riders to register two scores.
Biever first rode the ball "Buster" for 79 points in Round 1, before riding "Catch My Drift" for 85 points in the championship round. The results gave him a total score of 164 points and a share of third place with Brock Radford of DeWinton, Alberta.
Daylon Swearingen, of Piffard, New York, was first with 175 points; and Jared Parsonage of Maple Creek, Saskatchewan, was second with 170.5 points.
The event is part of the PBR Canada Cup Series.
The next stop is the PBR Okanagan Challenge on July 20 in Kelowna, British Columbia.