Cobras win home tournament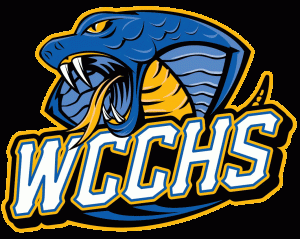 By Rob Vogt, Local Press Writer
The Willow Creek Composite High School senior varsity girls' volleyball team served notice they are a force to be reckoned with this season.
The team hosted their annual Cobra Classic on Sept. 16 and 17, mowing down all in their path to win the tournament championship.
The Cobras defeated a junior varsity team from LCI of Lethbridge by scores of 25-16 and 25-13 to sweep the championship final Saturday night, and take home first place.
They advanced to the final by defeating County Central High School of Vulcan by scores of 25-18 and 25-16 in the tournament semi-final.
The Cobras advanced all the way to the semi-final on the strength of finishing first in Pool B by going undefeated in the round robin and taking all 10 sets they played.
They opened by defeating Banff by scores of 25-11, 25-8; then defeated Matthew Halton High School of Pincher Creek by scores of 25-16, 25-15; Medicine Hat Junior Varsity by scores of 25-23, 25-10; Crowsnest Consolidated High School of the Crowsnest Pass by scores of 25-12, 25-6; and Highwood High School of High River by scores of 25-22, 25-13.
The Cobras travelled to F.P. Walshe in Fort Macleod for a one-day tournament on Sept. 11, where they finished third.
In the round robin they defeated F.P. Walshe School 2 by scores of 25-14, 25-14; Matthew Halton High School of Pincher Creek by scores of 25-12, 25-10; and Coalhurst High School by scores of 25-9, 27-25; while splitting with Stirling, losing 25-14 and winning 25-22.
The result gave Claresholm second in Pool B.
In the one-day tournament, the first place team in each pool played for first, and the second place teams played for third place.
The Cobras took third place by defeating the F.P. Walshe 1 team.
The Cobras opened the regular season on Sept. 15 in Pincher Creek against the St. Michael's School Dragons.
The senior varsity team won in three straight sets by scores of 25-16, 25-11, and 25-16; while the junior varsity won all three of its sets by scores of 25-20, 25-16, and 25-15.
The Cobras were in Lundbreck on Sept. 19, where the senior varsity team swept all three games for the win, and the junior varsity won two of three to win their match.