Ad-Hoc Committee Created for proposed Junior "A" Hockey team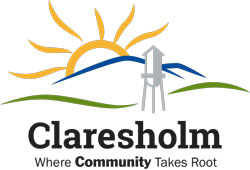 By Rob Vogt
Local Press Writer
A committee has been created by Claresholm town council to look into the possibility of bringing a Junior "A" hockey team to Claresholm.
At its Jan. 24 meeting, council agreed to form an ad-hoc committee to research the possibility of bringing a Greater Metro Hockey League expansion team to Claresholm starting in the 2022-2023 season, and to have Couns. Mike Cutler and Rod Kettles be the committee members who will bring back terms of reference to council for approval.
The decision came after Chief Administrative Officer Abe Tinney provided a written report, recapping the request made by a delegation at council's Jan. 10 meeting.
He explained a few highlights of the delegation included the team would be looking for billets; the season runs from September to March; they would obtain an alcohol licence; they are hoping to expand to three teams in southern Alberta, but currently there are none; they require about 200 season ticket holders to be viable; the league will provide community references; the league is committed to community, via community service and has a code of conduct and "zero tolerance" for drug and alcohol use; they would require one dressing room dedicated to themselves, and would consider partnering with the community on upgrades; and there are 21 home games a year.
Tinney said administration was looking for direction from council.
Coun. Rod Kettles said the league was going to provide some information from towns that already have franchises.
Tinney responded administration can reach out to collect that information.
Kettles also asked if the town should get feedback from the current user groups of the arena.
Coun. Mike Cutler said he had given it some thought, since hearing from the delegation, and said if council does not investigate this properly the town could be missing out on an opportunity.
He suggested creating an ad-hoc committee to meet with the current users and ask all local stakeholders to get involved in the committee.
He said he would be okay being part of that committee too.
Council then agreed to set up the ad-hoc committee and appointed Kettles and Cutler to be the committee members.