'A' girls lose to Livingstone Sabres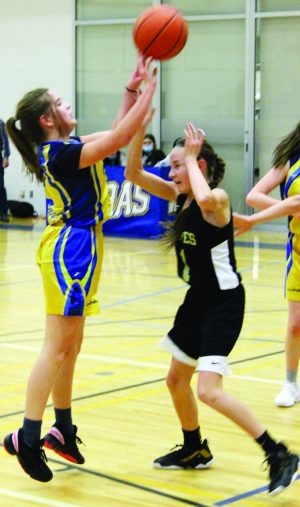 By Rob Vogt, Local Press Writer
The Willow Creek Composite High School junior high "A" girls' basketball team ran into a bigger, stronger, more-experienced opponent in action last week.
The Cobras hosted the Livingstone School Sabres of Lundbreck at the high school gym on Jan. 24, losing by a score of 44-15.
Scoring for Claresholm were Emilia Alvarez, Hannah Leader, and Jessica Mackin each with four points while Ciera Schmirler added three points.