Nominations accepted for business awards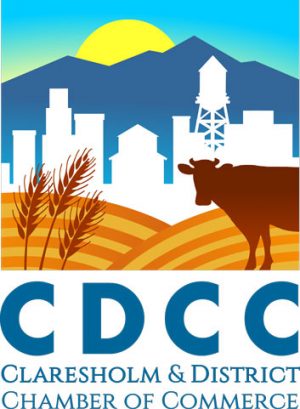 By Rob Vogt, Local Press Writer
If you want to see a local business recognized for its hard work or customer service, there is still time to nominate them for one of the business awards offered by the Claresholm and District Chamber of Commerce.
"It's a way for us to recognize and celebrate out local business," said Amanda Zimmer, president of the chamber of commerce.
She added they appreciate nominations from all businesses and individuals. In fact, all chamber members were sent an
e-mail encouraging them to submit nominations.
New this year, the chamber will be offering an individual customer service award. It is a chance to highlight an employee at a business you experienced great customer service from.
There are nine awards in total:
• Chamber business of the year;
• New business award;
• Most improved property;
• Best home-based business;
• Best hospitality business;
• Best agricultural business;
• Customer service award;
• Individual customer service award;
• Community involvement award.
Anyone interested in nominating someone for a business award can contact Amanda Zimmer at the Claresholm Local Press at 403-625-4474 or e-mail president@claresholmchamber.ca (no dashes or spaces).
All that is required is the name of the nominee and the category they are being nominated for. An explanation is not needed but people can outline why they are nominating a particular business or individual.
"These businesses give back to the community," Zimmer said. "This is a way to give back to the businesses."
Nominations will be accepted until Sept. 10, and the awards will be announced during Small Business Week which runs from Oct. 17 to 23.