Crews respond to vehicle fire on west edge of Claresholm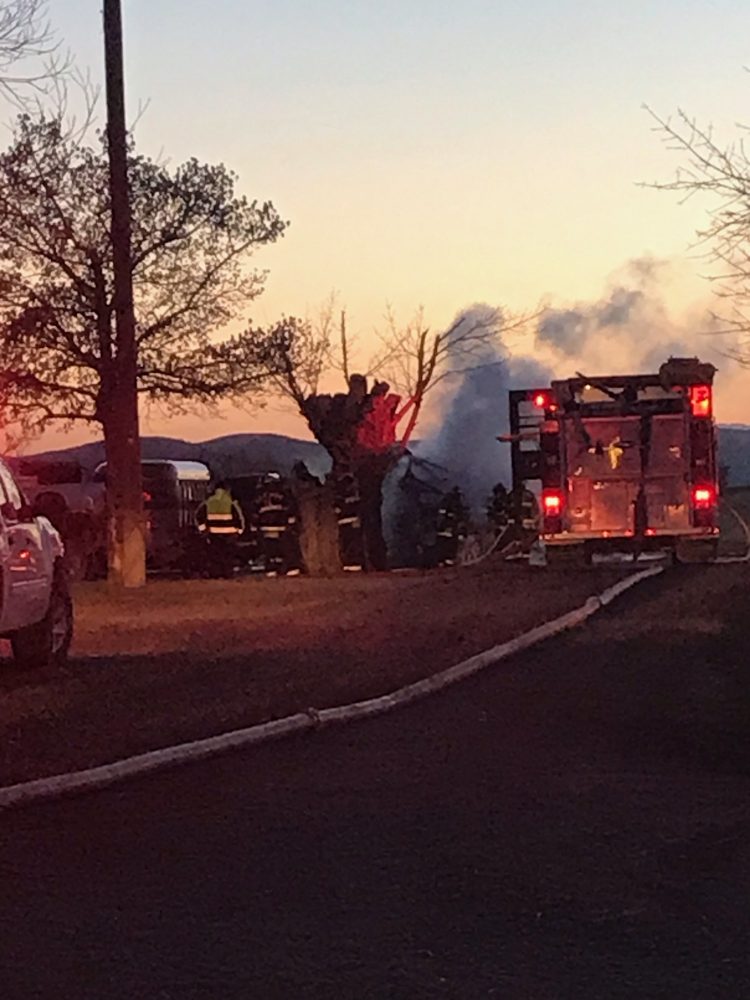 By Rob Vogt, Local Press Writer
The Claresholm Fire Department continued a busy few weeks by responding to a vehicle fire on the western boundary of town.
At just after 8 p.m. on Monday, April 5, the fire department was toned out for a vehicle fire adjacent to Eighth Street West.
"When we arrived on scene we found a fully involved motor home," said Kelly Starling, manager of emergency services for the Municipal District of Willow Creek.
Crews were able to contain the fire and prevent it from spreading. A small grassfire had started but was quickly contained.
The fire department spent two hours on scene deploying seven pieces of apparatus.
There were no injures, and the cause of the fire is still under investigation.
Visit the Local Press Facebook page to see video of the fire.