Fire destroys five hectares in forestry reserve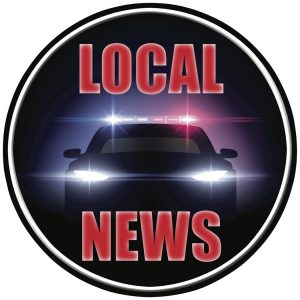 By Rob Vogt, Local Press Writer
Four fire departments from the Municipal District of Willow Creek responded to a weekend fire in the forestry reserve more than 25 kilometres west of Claresholm.
Kelly Starling, the M.D.'s manager of emergency services, said they were toned out for a grassfire at 1 p.m. on Saturday, April 3, on the M.D.'s border with the Forest Protection Area.
When they arrived, trees, shrubs, and grass were on fire, and crews from Claresholm, Stavely, Granum, and Nanton went to work, staying a total of nine hours.
Their role was to knock down the fire, control the head of the fire, and take away the threat.
The M.D.'s response was part of mutual aid agreements the municipality has with Alberta Agriculture and Forestry and the M.D. of Ranchland.
"It's neighbours helping neighbours," Starling said.
Because of the M.D.'s proximity, it can deploy crews quickly to get eyes on the fire and begin to contain it.
Agriculture and Forestry also deployed two wildland firefighting crews and two helicopters with buckets to apply water to the fire.
Alberta Agriculture and Forestry and the RCMP are still investigating the cause of the blaze.
Starling wanted to assure everyone that with all the personnel and equipment responding to the fire in the forestry reserve, the M.D. still had crews ready if called out in the M.D. or the towns in it.
"We do our best to make sure everything is still covered," he said.
Starling also wanted to praise the volunteer firefighters.
"They have been run ragged the last two weeks," he said, noting the fire in the forestry posed additional challenges for firefighters who had to go up and down hills. "We're forever in debt to our volunteer firefighters.
"They unselfishly go out and do what they have to do, taking away time from their families on Easter Sunday and the week before."
He also wanted to commend the employers of firefighters for providing them the flexibility to answer the tons when called out.
Starling added the M.D. is putting out as much information as possible about the fire situation, and suggests everyone regularly check the M.D.'s media platforms for the latest information.
There is currently a fire ban on in the M.D. which will remain in effect until significant moisture is received.