Peewee Thunder split weekend games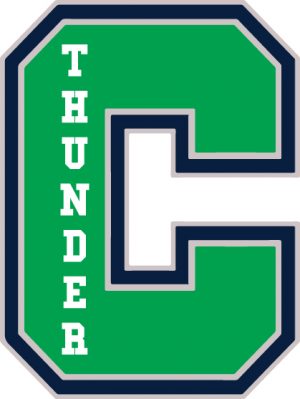 The Claresholm Peewee Thunder remain atop the Blue Division in Tier-4 of the Central Alberta Hockey League after splitting two weekend league games.
The Thunder hosted Pincher Creek on Sunday, Jan. 19 at the Claresholm Arena, winning by a score of 7-5.
The teams were tied 5-5 after two periods when Kaden Pothegadoo got what proved to be the game winning goal mid way through the third period, assisted by Cal Schmid, then six minutes later Keegan Scott added an unassisted insurance goal to make the final score 7-5.
Kieran Pothegadoo had two goals and an assist; Kaden Pothegadoo had another goal; Schmid and Micah Rice had goals; and Hayden MacKay and Seannon Ocampo each had an assist.
Goaltender Noah Perez stopped 41 shots for the win.
A day earlier, the Thunder hosted Kainai at Stavely Arena, losing by a score of 13-7, after falling behind 6-3 after ne period and 11-4 after two periods.
Scoring for Claresholm were Schmid with three goals; Blake Cisar with a goal and two assists; Rice with a goal and an assist; Grayden Desjarlais and Carson Ring with a goal each; and Josh Gibson-Morrison, MacKay, Ocampo, Perez, Kaden Pothegadoo, and Colby Symens with an assist each.
With these results, the Thunder's record stands at 11 wins and two losses, seven points ahead of second place Pincher Creek.