Fair Board discusses keeping bench show sustainable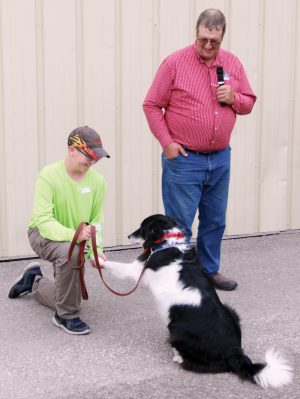 The Claresholm and District Bench Show is the centrepiece of Fair Days weekend every August but, it needs an injection of funding and people to keep going.
To that end, the Claresholm and District Fair Board, which organizes the bench show, held a special meeting at the Claresholm Public Library on Feb. 4, to discuss ways to generate more revenue, cut costs and increase the number of volunteers.
The bench show is an opportunity every year for people to enter their best baking, art, crafts, photography, and much more in various categories to be judged and prizes awarded.
The categories are outlined in a catalogue which will be available at select locations around town as well as currently on the town's website at www.townofclaresholm.com (no dashes or spaces).
The bench show had been held for years at the Claresholm Arena but moved to the Claresholm Community Centre two years ago when the arena was being upgraded.
The fair board discussed applying for available grants, and seeking donations.
One grant they decided to apply for was from Claresholm and District Family and Community Support Services to offset the cost of hall rental and more importantly the volunteer appreciation luncheon.
A total of 77 people volunteered over three days for a total of 515 volunteer hours.
They also looked at their costs, which are all directly related to putting on the bench show with little room for reduction.
The one area the fair board does control is the rates it charges for entry tags to put items in the bench show, and the admission for entering the bench show itself.
Currently, the cost for a tag to enter an item is 50 cents for a child and $1 for adults. These rates have been in place for years.
The fair board increased the price of tags to $1 for children and $2 for adults.
They also increased the admission fees for the bench show. Children five and under get in free, children six to 17 pay $2, adults pay $5, and a family pays $10.
Anyone interested in learning more about the Claresholm and District Fair Board or the bench show can phone Syd Gray, the fair board president, at 403-625-2132.
Their next meeting is at 7 p.m. on March 24 at the Bill Simpson Room of the Claresholm Public Library.