Town ready for Phase 2 of cannabis legalization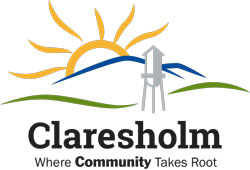 The Town of Claresholm bylaw governing the consumption of cannabis already has everything necessary to accommodate Phase 2 of cannabis legalization which is edibles, extracts and topicals.
At its Jan. 27 meeting, town council reviewed a report from Ryan Rasmussen, the town's community peace officer, updating them on the situation.
The report stated restricting consumption of cannabis in public places sets up a regulatory environment that can help achieve the federal and provincial objectives of legalization, which include: protecting public health, restricting youth access, and protecting safety on roads, and in workplaces and public spaces.
The report further said Alberta Health Services recognizes municipalities have options for their cannabis-related bylaws now that edibles, extracts and topicals are included in the federal Cannabis Act. To assist in making these complex decisions, Alberta Health Services encourages municipalities to consider social and health harms.
Overall, because so little is known about the impacts of cannabis on the health of communities and Albertans, Alberta Health Services supports a more restrictive environment until a larger body of research can tell us more.
The report concluded the Town of Claresholm's current bylaw to regulate the consumption of cannabis, was put into effect Oct. 22, 2018. Even with this new phase of cannabis consumption introduced, the current bylaw has no need for any changes. The bylaw still covers all aspects of this new phase of legal cannabis use.
"We feel our bylaw currently covers everything we need," added Marian Carlson, the town's chief administrative officer, who was at the council meeting.