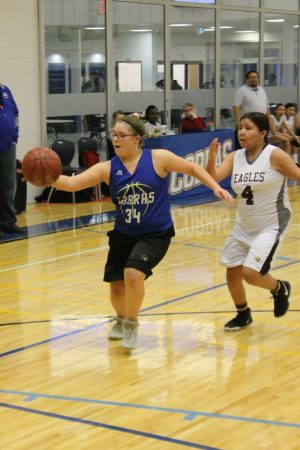 Junior High Basketball
The Willow Creek Composite High School junior high "B" girls' basketball team wrapped up their home schedule with a game against a bigger, stronger opponent.
The Cobras hosted the TMS Eagles of Kainai on Feb. 4, losing by a score of 40-20.
Scoring for Claresholm were Janell Lange with nine points; Fae Santos with six points; Hannah Leader and sadie Lybbert with two points each; and Paiton Hurlburt made a foul shot.