Speaker brings message of faith, hope, inspiration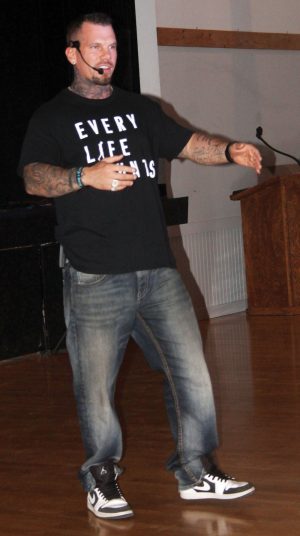 By Rob Vogt, Local Press Writer
Cody Bates was in a dark place.
He had been in jail for manslaughter, been a gang leader, and was one of Calgary's foremost drug dealers when he hit rock bottom.
That is when he found Jesus Christ and his life was transformed instantly.
Bates was the guest speaker at an event at the Claresholm Community Centre on June 15 that featured Christian rock by the band All Above Me, worship, testimonies and a message of hope.
Bates was born in Calgary in 1985, and was a leader at a young age.
"Shortly that started to change," he said.