Cobras go undefeated at weekend football jamboree in Raymond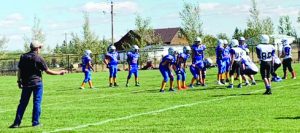 By Rob Vogt Local Press Writer
Another season of peewee football kicked off for the Claresholm Cobras this past weekend with a jamboree in Raymond that saw the Cobras go undefeated. The Cobras travelled to Raymond's Victoria Sports Park football field on Saturday, Sept. 7, where all 10 teams in the Southern Alberta Minor Football Association were there to determine which division they were placed in.
Team officials said the Claresholm Cobras played well with many first-time players on the team. They have 23 players this year which makes for a very exciting season and four of them are playing from Fort Macleod. The format of the jamboree is for the players to be able to learn in a game environment that is not high pressure. The games are played from the 40-yard line, each team gets 10 plays, and then they switch.
The coaches are on the field to help get the players positioned and give them their plays. Each touchdown is worth a point, and there are no extra points kicked. Claresholm first played the Lethbridge Junior Cougars and tied them 2-2, that is two touchdowns each, no extra points. Then they played the Pincher Creek Mustangs and won 1-0. The last game of the day was against The Taber Rebels and Claresholm won that one as well 1-0.
The schedule was distributed this past weekend and the Cobras were placed in the "B" division. Their opponents are the Taber Rebels, Magrath Wolverines, Pincher Creek Mustangs and the Cardston Cougars. The Claresholm Cobras' page on Facebook is www.facebook.com/claresholmcobras.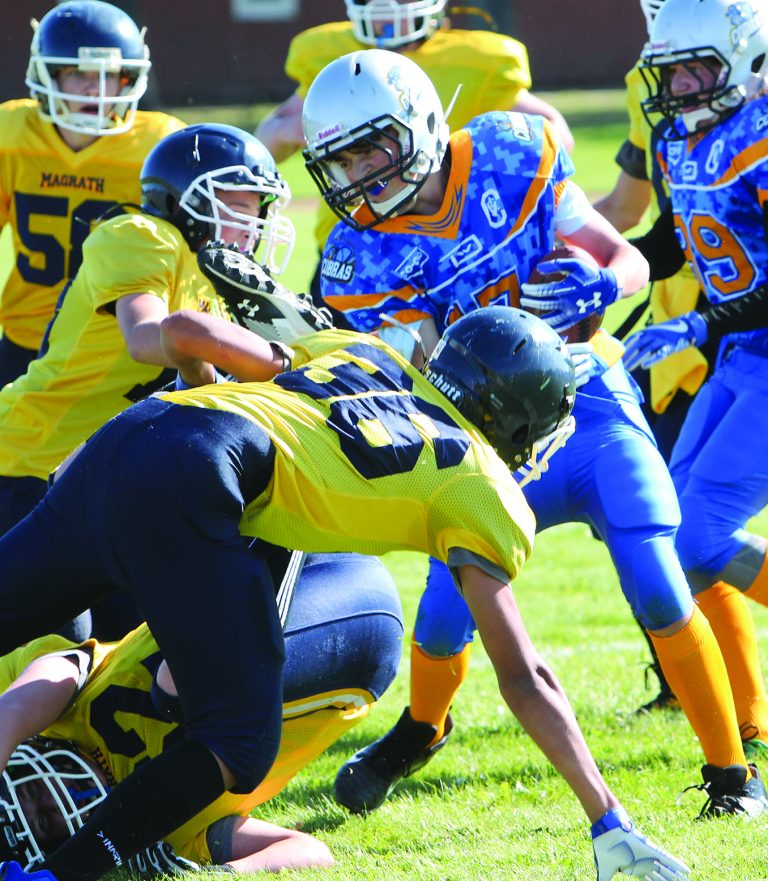 They start league play against Pincher Creek at Pincher Creek on Thursday, Sept. 12. The game starts at 6 p.m.