Town council receives update from RCMP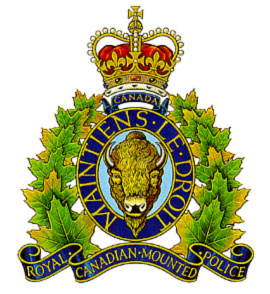 By Rob Vogt, Local Press Writer
The Claresholm RCMP may have an answer to slowing traffic down coming through town on Highway 2 that inevitably runs the traffic light when its red.
Sergeant Greg Stannard of the Claresholm RCMP appeared as a delegation at the Nov. 13 meeting of Claresholm town council to provide a report.
He said he sent out some statistics to council, noting there was nothing increasing or creating a cause for concern.
Stannard also pointed to a recent media report that ranked the most dangerous cities in Canada on a crime severity index.
As an example, he cited the City of Wetaskiwin which had a score of 270, while the provincial average was 110.1.
Claresholm's index is 75.8.
"To me that's good news," Stannard said.
He also reported to council he has been looking into the issue of traffic, and semi trucks and trailers specifically, who are going through the red light on Highway 2 in the middle of town.
Stannard said he observed traffic at that intersection and made a simple suggestion.
He suggested a longer pause before the east-west traffic light turns from red then yellow to green. That would keep traffic from proceeding through the intersection for two to three seconds longer.
Right now, motorists have a short yellow light going east-west.
Stannard spoke to Volker-Stevin, the provincial contractor who looks after highway maintenance, and they spoke to Alberta Transportation on the police's behalf.
Volker-Stevin said they do regular maintenance on the traffic lights, and any changes would be cost-effective to do when they are down doing maintenance.
He said he would follow up and advise council of what he learned.
Coun. Gaven Moore also asked what the impact has been on the legalization of cannabis on Oct. 17.
"We haven't had any complaints," Stannard responded.
"I haven't seen any difference," he later added.