Council supports more cannabis taxes going to municipalities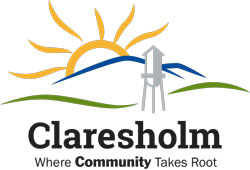 Province not providing enough funding for cannabis education, enforcement
By Rob Vogt, Local Press Writer
Claresholm town council will write a letter supporting increased funding for communities less than 5,000 people coming from tax revenue collected from legalized cannabis.
At its Nov. 13 meeting, council reviewed correspondence from Tanya Thorn, director of towns south, with the Alberta Urban Municipalities Association.
She stated the provincial government will provide $11.5 million to municipalities over the next two years through the Municipal Cannabis Transition Program.
However, only 52 municipalities, of more than 215 in Alberta, will be eligible to receive this funding, because they must have populations greater than 5,000 people. There will also be a grant application process and follow-up reporting.
The concern is that all municipalities will bear the costs of the legalization of cannabis, such as community education and enforcement, including responding to complaints of consumption in prohibited areas.
The AUMA noted these costs will be paid out of municipal budgets, instead of from taxes collected from cannabis sales.
Under the Municipal Cannabis Transition Program, eligible expenses include municipal administration costs directly related to cannabis legalization including land-use bylaws and permitting; education and marketing regarding local rules for cannabis consumption; and administrative and enforcement staffing costs.
The AUMA pointed out these are expenses municipalities of all sizes have and will continue to incur.
Barry Morishita, AUMA president, said in a news release, the federal government did not agree to give the provinces a larger share of the excise tax on cannabis only for the province to not equitably distribute it to municipalities that need it.
Council then directed administration to draft a letter of support towards changing the funding for the distribution of tax revenue from cannabis regarding communities under 5,000, and direct the letter to both the local MLA and MP with a copy going to the AUMA so they are aware of the support.