Committee created for Amundsen Park re-design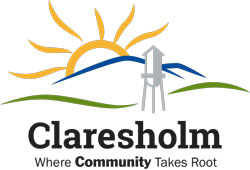 By Rob Vogt, Local Press Writer
Downtown Amundsen Park is slated for some upgrades, so Claresholm town council has created an ad hoc, or temporary committee to look at re-design options.
At its Nov. 13 meeting, council reviewed a report from administration stating that, as part of the 2019 budget discussions, the re-design of Amundsen Park was brought forward as a project.
One playground is slated for upgrades and re-development in 2019, but the location of any new playground equipment or additional features requires determination.
The Facility and Infrastructure Planning Committee had a meeting on Oct. 29 where they said it would be beneficial to include interested organizations within the community for ideas and input.
Council then agreed to strike an ad-hoc committee for the re-design concept plan of Amundsen Park and appoint Mayor Doug MacPherson and Councillor Mike Cutler to represent council as members of the committee.