Town advises water is safe to drink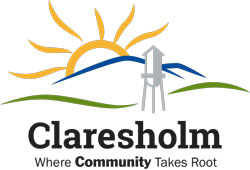 By Rob Vogt, Local Press Writer
The Town of Claresholm has issued a statement that the town's water is safe for consumption.
On Aug. 29, Marian Carlson, the town's chief administrative officer, made the following announcement on social media:
"Please be advised that water in the Town of Claresholm is safe for consumption.
"With the hot weather we have experienced this summer, many residents are noticing that our water, which comes from Pine Coulee, smells and tastes different. With fall and cooler weather coming, this will improve over time.
"The processes our water goes through at the regional water treatment plant are more than sufficient to make our water safe for human consumption. Please be reassured that although it is not the best situation, the town is vigilant in maintaining good water quality for our consumers."