Council to adopt council code of conduct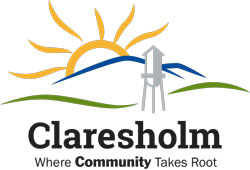 By Rob Vogt, Local Press Writer
Claresholm town council has given the first two readings to a council code of conduct bylaw, and will give it final approval at a few meeting.
At its March 26 meeting, council reviewed the draft council code of conduct, which has become a requirement with passage of the modernized Municipal Government Act.
The code governs:
representing the municipality;
communicating on behalf of the municipality;
respecting the decision-making process;
adherence to policies, procedures and bylaws;
respectful interactions with council members, staff, the public, and others;
confidential information;
conflicts of interest; improper use of influence;
use of municipal assets and services;
orientation and other training attendance;
remuneration, expenses, gifts and hospitality;
an informal complaint process;
a formal complaint process;
compliance and enforcement.
Coun. Donna Courage said she was still unclear about investigations when there is a conflict. She wanted to see an unbiased third party do any investigation.
Mayor Doug MacPherson said personally, he felt anything should start internally.
Coun. Brad Schlossberger added privacy can be an issue too. That is, the first step can't be having a conflict displayed publicly for everybody to see, which could happen with an outside body.
Courage said she understood that, adding any mediator should be governed the same way council is when they go in-camera. That is, nothing is shared publicly from the session.
Coun. Craig Zimmer said he would like to be judged first against his peers then, if no solution is acceptable, to go to an outside body.
MacPherson said most organizations do internal investigations first. His concern is paying somewhere in the neighbourhood of $250 per hour per person to an outside person, when the matter could be solved internally.
He likened it to having a neighbour with a barking dog. It would be like going to a lawyer first, before talking to the neighbour.
Courage said she understood that on small issues, and asked if the type of issue should be listed in the code.
"I think this lays that out," said Coun. Kieth Carlson,pointing to the draft code of conduct.
He added, if the issue can't be solved, it can be referred to Municipal Affairs.
Council then unanimously approved first and second reading.
In order to give all three readings to a bylaw at the same meeting, unanimous consent is required.
However, Courage and Coun. Gaven Moore voted against unanimous consent because they wanted to read it over once more, which the rest of council said they understood.