Chamber elects new director for website, social media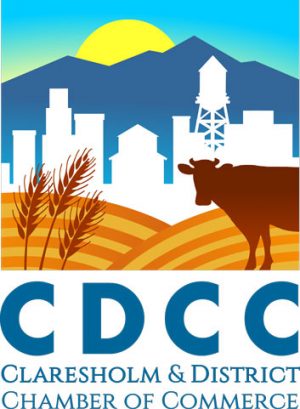 By Rob Vogt, Local Press Writer
The Claresholm and District Chamber of Commerce will have someone new looking after updating the chamber's website and social media.
At its Jan. 17 meeting, the chamber appointed Lauren Billey as a director then accepted her request to look after the chamber's website and social media presence.
Post cards
A committee was formed to look at creating uniquely Claresholm post cards.
It was noted there are no post cards currently that have an image of Claresholm on them.
Old Fashioned Christmas
Amanda Zimmer, one of the organizers of Old Fashioned Christmas, the chamber's late-night shopping event held on Dec. 1, reported it was a success.
She received no negative feedback, the wagon rides were full all night, and the official tree lighting, done by Roy Pachal, the chamber's most recent citizen of the year, attracted a good crowd in its new location in downtown Ringrose Park.
Santa's Gone Loonie, held at the Church of Jesus Christ of Latter-Day Saints was also busy.
Zimmer did suggest looking at changing the end time to 9 p.m. from 10 p.m.
Trade fair
The chamber's town and country trade fair is scheduled for Feb. 2 and 3 at the Claresholm Community Centre.
It was reported there are 28 vendors so far, out of a potential 47 spots available, with more signing up.