Water, sewer rates to increase three per cent over the next three years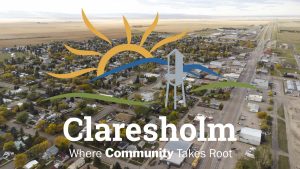 By Rob Vogt
Citing inflationary pressures, Claresholm town council will increase the water and sewer rates three percent each year for 2024, 2025, and 2026.
At its Oct. 23 meeting, council passed first reading of an amendment to the town's water and sewer bylaw increasing the rates.
The decision came after they reviewed a
report from administration stating that in 2018 council made the decision to undertake a significant utility rate restructuring that took place from 2019 through 2021.
This was undertaken due to financial information showing town revenues from its utilities were not coming close to paying for the cost of these utilities, including capital costs. Part of the cause was due to rates remaining constant for many years without any inflationary increase.
Therefore, council also indicated the intention of building in an annual inflationary
increase from 2022 forward to help prevent the need for significant increases again in a
future year, preferring small increases year over year.
During 2023 budget discussions at the audit and finance committee meetings, council expressed the desire and intention to have no water and sewer utility rate increases for the 2023 year.
In January of 2023, council passed a bylaw to that effect, keeping the 2023 rates the same as the 2022 rates.
It was noted this decision was based largely on the significant financial pressures residents and business were already facing from other inflationary/cost-of-living increases in groceries, energy utilities, fuel, and so on. The intent though was to return to inflationary
increases in 2024 of water and sewer rates.
The report went to say the town has seen significant cost increases in the last two years, being subject to the same inflationary cost
increases as any other business or individual.
This has included wage rate increases of 2.5 per cent annually, water treatment chemical costs upwards of 10 per cent, energy utility cost increases of more than 10 per cent and so on.
It was pointed out that the impact of these cost increases this year were made worse due to the drop in utility revenues from decreases in water usage due to water shortage response plan measures the town enacted during the year due to water levels at Pine Coulee Reservoir. If inflationary fee increases are not reinstituted, operational and capital replacement costs will again outstrip revenues.
These are the proposed residential rates.
The basic water charge is $35.70 in 2023. It will increase to $36.77 in 2024; $37.87 in 2025; and $39.01 in 2026.
The water consumption charge per cubic metre is $1.680 in 2023. It rises to $1.730 in 2024; $1.782 in 2025; and $1.836 in 2026.
The basic sewer charge is $16.83 in 2023. It will increase to $17.33 in 2024; $17.85 in 2025; and $18.39 in 2026.
The sewer usage charge per cubic metre is charged on 50 per cent of water consumption for residential users. It is $0.920 in 2023, and increases to $0.948 in 2024; $0.976 in 2025; and $1.005 in 2026.
Council will give the final two readings of the bylaw increasing the rates at one or two future meetings of council.