Life comes full circle for local man – Remembrance Day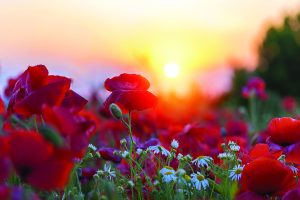 By Rob Vogt
"If you can find the north star, you'll find your way home."
Robert Coates told his son John this lesson when he was a boy in the Scouts.
The elder Coates also told that same thing to young pilots in training when he was a navigational instructor stationed at No. 15 Service Flying Training School at Claresholm during the Second World War.
For John Coates, now 80 years old and living in Claresholm, life has come full circle.
His grandfather had initially homesteaded near the Saskatchewan/Manitoba border by the village of Cromer, and eventually gave half the farm to his two sons. One was Coates' father and the other his uncle.
The brothers farmed that land, while Coates' father also earned a bachelor's degree in science from the University of Manitoba, and became a school teacher. He eventually sold that farm to Dutch immigrants.
Robert Coates was in Brandon when the Second World War started, and he joined the air force, where he received training as a navigational instructor in Saskatoon.
He was sent to the base at Claresholm some time between 1940 and 1941, where he stayed the duration of the war.
Accompanying Coates to Claresholm was his wife Margaret and his young daughter, who lived in married quarters with him on the base.
Coates busied himself in his off hours with the official band of the Claresholm air base.
"He was very musical," John Coates said of his father, adding he played the alto-saxophone and could play piano by ear.
"When he got to Claresholm, he formed a band out here," John said.
In fact, he has a photo of his father leading that band through the streets.
Soon, Margaret became pregnant with John and went back to Brandon to have the baby.
She wanted to be close to her doctor and her family.
John was born on Aug. 23, 1943.
When the war ended, Robert Coates returned to Brandon to resume his life.
John Coates went on to have a storied career as a veterinarian, retired, and found his way to Claresholm a few years ago.
After very nearly being born here, perhaps he found the north star.
Maybe that led him to the home he almost had 80 years ago.
For more local Remembrance Day stories, please see our 8 page special section in the November 8 edition of the Claresholm Local Press.