Students show their Skills in regional, provincial competitions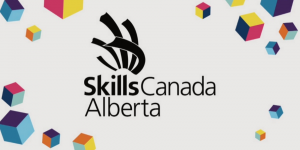 By Rob Vogt
It was a chance for students to strut their skills recently.
Two students from Willow Creek Composite High School travelled to Edmonton on May 3 and 4 for the Provincial Skills Canada competition.
Max Buhmiller took home bronze in welding, while Carter Oakes participated in culinary arts.
More than 600 students participated in the two-day event, featuring 45 unique events ranging from culinary arts to robotics, and automobile technology to welding.
The two Claresholm students qualified for the provincial competition after their results at the South West Regional Skills Canada Competition at Lethbridge College on March 18.
Buhmiller took silver in welding, missing gold by just one point.
Interestingly, at provincials, Buhmiller beat the student who beat him at regionals.
Oakes won bronze in culinary arts.
Although only the top two advance to provincials, the silver medallist chose not to go, so Oakes was tapped to go to provincials.
Jack Kitchen also represented Willow Creek Composite High School in welding at regionals.
Skills Canada Alberta encourages students to explore their natural interests and talents, and to become masters in their chosen field.
The Regional Skills Canada Competitions provide a platform for students to develop their skills, and to connect with post-secondary leaders in their community.