School division to take part in career exploration program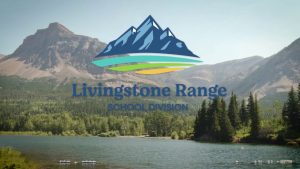 By Rob Vogt
The Livingstone Range School Division is one of the divisions across Southern Alberta partnering with Lethbridge College and Career Transition to create a program that will encourage students to find career pathways and build capacity in areas such as trades, agriculture and the medical profession.
On April 28, it was announced the division along with the Palliser School Division, Lethbridge School Division, Holy Spirit Catholic School Division, Horizon School Division, and Westwind School Division will receive more than $6 million in funding from Alberta Education to help create the Southern Alberta Collegiate Institute.
A news release stated the foundational programming this funding will support will have a significant influence on the lives of students with expansion of educational opportunities and career development programs.
The proposal for the new collegiate emerged from the work of the Pathway Partnership of Southern Alberta.
This group has been working collaboratively for several years to create opportunities for Southern Alberta students to explore career opportunities, including dual credit programs.
Plans for this funding include creating a dedicated education space for secondary students at Lethbridge College.
It will also further strengthen the partnership between Lethbridge College and the six school divisions involved.
This opportunity will create more room for students to explore post-secondary options and experience hands-on, technical training.
"This partnership is a great example of what can happen as neighbouring school divisions including post-secondary institutions work together and collaborate in providing a broad range of programming options for students," said Darryl Seguin, superintendent of the Livingstone Range School Division.
"The Southern Alberta Collegiate Institute will better prepare our students to successfully transition to career paths that may not have been available to them otherwise. We are extremely grateful for the funding from Alberta Education."
Students enrolled in the collegiate will have the opportunity to pursue career exploration and training in trades programs offered at Lethbridge College, including: Agricultural Equipment Technician, Automotive Service Technician, Heavy Equipment Technician, Parts Technician, Carpentry, Baking, Cooking, Electrical, Powerline Technician, Plumbing, Welding and Wind Turbine Technician.