Local product coaching football at Guelph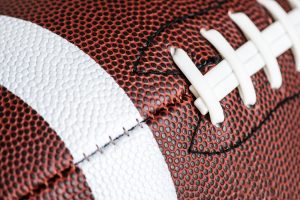 By Rob Vogt
Nate Kettles is living his dream.
He wanted to be a full-time football coach and now he is part way through his second year on the staff of the University of Guelph Gryphons, who play in Ontario University Athletics.
It all started just over a year ago, when Kettles was living in Calgary. He was a stipend coach with the University of Calgary Dinosaurs football team, part time during the season.
He had been on the Dinos' staff in various roles from 2017 to 2021.
Then he got a call from Ryan Sheahan, head coach of the Guelph Gryphons.
"He offered me a full-time coaching job," Kettles said.
Sheahan had been the offensive coordinator with the University of Calgary from 2015 to 2018. Then Sheahan's father Pat, who was head coach of the Queen's University football team for more than 20 years, took over for his son at the University of Calgary from 2019 to 2021, and saw Kettles at work.
In fact, in 2019 when Kettles was on staff, Pat Sheahan was the offensive coordinator when the Dinos won the Vanier Cup, the Canadian national university football championship.
"I worked closely with him," Kettles said.
That all lead to the opportunity at Guelph.
"I got the call last August," Kettles said.
He had three days to decide, packed up his stuff, and was in Ontario when training camp started on Aug. 10.
"It was a whirlwind last year," Kettles said.
His job is runningbacks coach and operations manager.
As the runningbacks coach, he oversees the position group and helps with game planning.
As operations manager, he does pretty much anything needed, from ensuring video is going to travel planning, making the sure the facility is running properly and so much more.
On the field, the Gryphons had a very young team, so they turned in a record of one win and seven losses in a tough conference.
However, Kettles learned a lot during the season.
"It was great to work in a full-time capacity in what is my passion," he said, adding he had a lot of personal growth. "It was a great experience for me."
One of the runningbacks he coached, Isaiah Smith, was also named rookie of the year in Ontario University Athletics.
The Gryphons are off to a much better start this year with victories over the Toronto Varsity Blues, McMaster Marauders, and York Lions.
Nate, who is the son of Rod and Elaine Kettles, started his football journey playing with the Willow Creek Composite High School Cobras in 2008, 2009 and 2010, graduating in 2011.
He then played four years with the Calgary Colts in the Prairie Conference of the Canadian Junior Football League.
Kettles then joined the University of Calgary after that, playing with the Dinos in 2015 and 2016.
After his playing career was over, he immediately joined the coaching staff in 2017.
"I worked my way up (to position coach)," he said.
Beyond the Dinos, Kettles also had other coaching opportunities.
He coached the Calgary Rage, a women's football team; was the head coach for the Team Alberta women's team until the pandemic happened; and coached in various high school all-star games.
Looking forward, eventually Kettles would like to become a full-time offensive coordinator in the future, but he doesn't want to get too far ahead of himself.
"I want to continue to coach and learn and gain skills," he said.