Lions present inaugural scholarship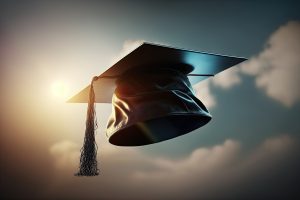 By Rob Vogt
Dakota Van Langen is going to the University of Calgary to study biomedical sciences with an eye towards going to medical school.
The 2023 graduate of Willow Creek Composite High School and class valedictorian will be assisted in her pursuit of that goal by a $2,500 scholarship from the Claresholm Lions Club.
The Lions recently established the scholarship and plan to award it annually.
It will go to a student moving onto further studies after high school in the next calendar year. That can include college, university, trade school, technical institute or other education.
The recipient is selected based on four criteria: academic achievement; volunteerism; references, be it from a job or volunteer opportunity; and an application outlining the student's school and career goals.
The process involves a blind selection, where the names of applicants will be blacked out before their applications are considered.