RCMP seeking input on community priorities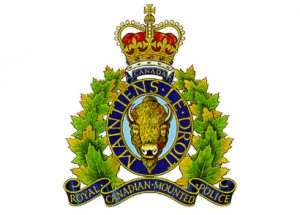 By Rob Vogt Local Press Writer
Is there something you would like the police to focus on in the community?
The Claresholm RCMP are currently working on their performance plan for the next year, and part of that process is setting the year's policing priorities.
Sergeant Rob Harms, the detachment commander, said every year each detachment sets priorities, which are essentially areas the RCMP will put an extra focus on.
It is part of the RCMP's approach to community policing.
"We make sure we get input on what the community wants, the elected officials and our community parters," Harms said.
Typically three to four priorities are identified for the police to work on.
Once they are identified, the detachment commander and operational supervisor will create a road map to address those priorities, including setting targets to be met.
"We track our progress," Harms said.
That progress is then reported to the community and municipal councils, as well as at town hall meetings the RCMP hosts.
"It's important we factor in what the community needs," Harms said. "They see as much or more than we see."
The police also look at their crime statistics to identify any needs.
Ideally, he added, there will be an alignment between what the statistics reveal and what the community wants.
The police are also utilizing a survey to gather input.
"It's specific to helping us set our priorities," Harms said.
The survey opened Feb. 28, and as of last week there were 94 replies.
"We've gathered some great input," Harms said, noting it is suggesting a direction for priorities.
The survey closes March 15 so Harms encourages everyone to take a few minutes to complete the survey before then.
The survey can be accessed by visiting https://tinyurl.com/RCMPCommunity (no dashes or spaces).
In addition to questions there is a comment section for people to add anything else they want to say.
"This is proving to be a most beneficial method of soliciting the public for their input and desires," Harms said.