Council updated on activities of RCMP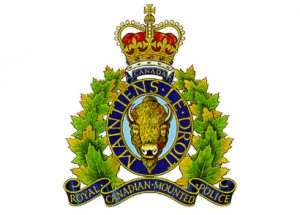 By Rob Vogt Local Press Writer
It was another busy three months for the Claresholm RCMP as they continue to address the community's policing priorities of traffic safety, crime reduction and prevention, and community relations.
Sergeant Rob Harms, the Claresholm detachment commander, appeared as a delegation at the Feb. 14 meeting of Claresholm town council to give his quarterly report.
He opened by noting he has done more community consultation then was done previously.
"I'm very community-based and I like to reach out to my community partners and maintain those relationships," he said, adding he is also new to the community and feels it is important to get into the community.
"The community continues to welcome me with open arms," he said.
Harms turned his attention to those three policing priorities of traffic safety, crime reduction and prevention, and community relations. He pointed out virtually all targets were met, exceeded, or still on target this past quarter.
Specifically, he said there was a 35 percent reduction in person crimes, and an eight percent reduction in property crimes.
However, there was a 33 percent increase in other Criminal Code infractions, which covers everything from fraud to breach of court conditions.
Overall, there was a 12 percent reduction in net Criminal Code infractions.
There was also a 133 percent increase in federal act infractions, which covers COVID-19 checks and complaints, and Canada Transport violations. Part of that were some complaints about drones in the area in unauthorized places.
"All in all, the numbers are looking good there," Harms said.
He then discussed staffing. The detachment has seven positions. Six are filled with the seventh being filled shortly with a transfer from the Hanna detachment.
There are also two full-time administrative support staff. One is full-time while the other, which was filled halftime has been filled with another halftime staff member.
Harms stressed being fully staffed will have a positive impact on policing.
He then looked at crime gauges which are a snapshot of trends.
Persons crime were down eight per cent, property crimes up five per cent, and other Criminal Code offences up five per cent.
Break and enters were down 22 per cent, although there was a spike in theft of motor vehicles, which went up and continues to go up.
There was also a 30 percent decrease in thefts under $5,000, which is one of the detachment's priorities.
Another trend Harms observed is the increase in mental health calls, with 13 this past quarter and 87 in the year to date. There is an 81 percent increase in the last five years with a 34 percent increase compared to the previous year.
He then opened the floor to questions.
Coun. Rod Kettles asked if there were any statistics on crimes committed by locals versus those by people coming into the community.
Harms said those numbers are not split out, but noted there is crime not involving locals, most notably involving drugs and theft of items from parked vehicles.
Coun. Mike Cutler asked about the theft of catalytic converters.
Harms said it is more an issue in the Nanton area than Claresholm. The challenge with these thefts is the converter has some value for resale and has no identifying marks, so there is no way to link the converter to a crime.
He also mentioned some other initiatives.
The Claresholm detachment was part of a recent initiative called Operation Cold Start from Jan. 31 to Feb. 6 where members went out in the early morning hours to identify unoccupied vehicles that were running with the keys inside. They found 10 running and unlocked and nine running and locked.
They had 12 interactions with owners of he vehicles advising them of the dangers of leaving vehicles unoccupied and running.
The whole RCMP has also improved its social media presence, Harms said. It is now on Tik Tok, Facebook, and Twitter. There is also a free RCMP app people can load onto their phones where crime can be reported, numbers of all detachments are available, there are Crime Stopper tips, a news section and more.
The detachment will also be hosting another virtual townhall meeting on March 10.
Cutler noted the RCMP and the town's bylaw officer did a presentation at the high school on human trafficking as well.
"That was well received," he added.
Harms said two community advocates came forward with the idea, and he has worked on human trafficking files before, so it was a natural fit.
He then asked for council's input in setting the detachment's priorities, which must be done by April 1.
He not only wants council's input, but that from the general public and other councils.
Mayor Chelsae Petrovic asked if this should be discussed in-camera, or if another meeting should be set up.
Abe Tinney, the town's chief administrative officer, said the matter could be brought back to council's next meeting.
With that Petrovic thanked Harms for his presentation.