Special trees planted at golf course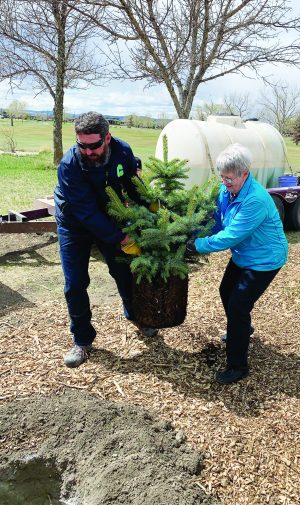 By Rob Vogt Local Press Writer
Doug Fletcher devoted countless hours to the Bridges at Claresholm Golf Course.
Now there is a living tribute, to all his effort, growing at the course.
On Mother's Day, May 8, Fletcher's family and friends planted 10 blue spruce trees at the course in his memory.
"Doug was always passionate about the golf course (and) how he could help," said Ted Menzies, a long-time friend of Fletcher's and the current president of the golf club.
Fletcher was on the board of the golf club for years and was always working to make the course even better.
Moreover, Fletcher loved trees and was always working on them.
The golf club purchased the trees on behalf of Doug Fletcher memorial donations it received.
Menzies said they will be a lasting memory of Doug Fletcher.