M.D. approves Granum sanitary sewer upgrade budget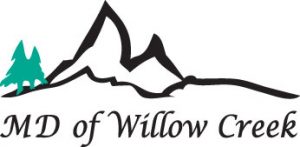 By Rob Vogt Local Press Writer
The council of the Municipal District of Willow Creek has approved a budget of just over $500,000 for upgrades to the Granum sanitary sewer system.
At a recent meeting, council heard a report from Craig Pittman, the M.D.'s director of infrastructure outlining the situation.
He explained council had budgeted $700,000 in its interim budget for lining the existing sewer main lines and for man holes.
Two bids for the project came. One was for $426,380 and the other for $493,900.
The total project cost, including engineering fees and the construction contingency is expected to be $510,783 excluding GST, which is lower than budgeted.
Council then agreed to accept the low bid and award the contract.
A resolution of council was required because the actual M.D. budget has not yet been approved.
Mud Lake
Coun. John Kroetsch advised council he attended a meeting on Mud Lake on Feb. 28.
Concerns had been expressed about wind blowing salts off the dry lake bed south and east of Fort Macleod.
The plan is to divert water to Mud Lake, wetting the surface again, and Kroetsch said an application for water diversion has been submitted.
Landfill requisition
Council was advised the M.D.'s requisition from the Willow Creek Regional Waste Management Services Commission for 2022 is $86,891 based on a per capita rate of $11 and a population of 6,081.
The tipping fee member rates are:
• $70 per metric tonne for municipal solid waste, and dry and metal waste;
• $10 minimum charge to 140 kilograms;
• $20 minimum charge from 150 to 290 kilograms;
• $30 minimum charge from 300 to 430 kilograms.
Closed session
Council went into closed session part way through its meeting.