Federation looking to keep RCMP as Alberta's provincial police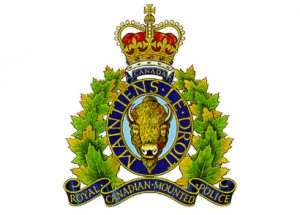 ­­By Rob Vogt Local Press Writer
The National Police Federation is engaging with Albertans across the province to share information it believes shows that Alberta should keep the RCMP and not pursue transitioning to a provincial police service.
The federation held an engagement session at Putters at the Bridges at Claresholm Golf Club on Jan. 18 where representatives went through a discussion guide.
The guide explained the federation is the sole certified bargaining agent for about 20,000 members of the RCMP across Canada and internationally, and about 3,500 in Alberta.
In 2020, the Fair Deal Panel recommended the provincial government consider transitioning from the RCMP to a provincial police service. The panel's own survey showed most Albertans do not support the idea, ranking it second last in priorities for Alberta.
The provincial government then hired Pricewaterhouse Coopers in October of 2020 to put together a $2 million report delivered to the provincial government in April of 2021, and released publicly in November of 2021.
The federation said they have met with more than 100 municipal leaders, conducted three rounds of public opinion research across Alberta, and met with stakeholders and Albertans at various community events and meetings.
They said throughout all this it is clear Albertans do not support a transition away from the Alberta RCMP.
About 80 percent of Albertans served by the RCMP are satisfied with the service they receive – with 85 percent in north rural communities; 81 percent in central rural communities; and 71 percent in south rural communities.
About 84 percent of Albertans do not support replacing the Alberta RCMP, and 92 percent of Albertans want detailed accounting of costs and impacts.
The top three policing priorities for Albertans are decreased rural response times; increased resources for policing; and fighting opioids and other drugs.
The RCMP have been serving Alberta since 1932. Currently, the federal government provides 30 percent of police funding.
The federation said a key component of RCMP service is the ability to efficiently pool resources across provincial and municipal jurisdictions.
The RCMP provides services such as the critical incident program; air services; emergency response teams; police service dogs; information technology; and forensic identification.
There are 3,500 RCMP members in Alberta, 113 detachments, more than 800,000 calls for service, more than 300 municipalities served, and 22 First Nations communities served.
They serve a total of 1.8 million people, while stand-alone municipal services serve about 2.5 million.
The RCMP focuses on community policing through a variety of services and programs, including more than 20,000 volunteers across Alberta.
Those volunteers support RCMP programs such as rural crime watch with 16,500 volunteers; victim services, with 1,400 volunteers; auxiliary constables, with 140; and citizens on patrol with 2,500.
The RCMP has also worked with communities on a rural crime reduction strategy which has seen a 10 percent decrease in rural crime and six percent decrease in municipal detachments.
The RCMP also provides support services, at a savings to the province, such as special investigations; undercover operations; technological crimes; air services; witness protection; and division criminal analysis.
The transition study proposes two possible policing models.
The federation said that for the most part of the provincial police would be set up similarly to the current Alberta RCMP and the study notes it should be based on the current RCMP model. However, the two major differences in the proposed structure are reduced fully trained police staffing levels and increased costs.
The new service would have detachments report to local commissions and municipalities reporting to a provincial chief of police who in turn reports to a provincial commission reporting to the provincial government. There would be a parallel civilian-led police complaints process.­­­­
The proposed models include a mix of Level 1 fully-trained officers and Level 2 officers responsible for low-risk/non-urgent calls and traffic operations, equivalent to Alberta sheriffs.
The RCMP provide 3,097 fully trained officers; 190 civilian members; 743 public service employees; 931 Alberta sheriffs; and 94 Alberta sheriff support staff, for a total of 5,055.
Provincial police Model A proposes 1,613 Level 1 fully trained officers; 1,540 Level 2 officers, or sheriffs; 1,036 public service employees; 662 Alberta sheriffs; and 94 Alberta sheriff support staff, for a total of 4,945.
Provincial police Model B proposes 3,153 Level 1 fully trained officers; 1,036 public service employees; 662 Alberta sheriffs; and 94 Alberta sheriff support staff, for a total of 4,945.
The federation said under the provincial police model Albertans would end up with less fully-trained officers.
The study assumes about 15 percent of Alberta RCMP members would transition to the provincial police, which is about 464 officers. The provincial police would still need to recruit more than 2,500 officers.
The federation pointed out police services across Canada have had difficulty recruiting over the past decade leaving shortages.
The current cost of the RCMP in Alberta is $196 million for municipalities; $358 million for the provincial government; $188 million for the federal government; and $41 million for sheriffs, for a total provincial cost of $399 million. Add in the federal contribution, and the total cost is $595 million.
Model A would cost $734 million with $196 million from municipalities and $538 million from the province.
Model B would cost $759 million with $196 million from municipalities and $562 million from the province.
The federation points out with Model A, Alberta tax payers would pay $139 million more per year, which increases to more than $164 million under Model B. The transition study does not outline how these increases would be funded.
Now, the federation is seeking clarity.
It wants to know:
• Where the funding for the increased $185 million per year in federal contributions and $366 million in transition costs is coming from;
• How they plan to fill 2,500 policing positions.
• Are existing training facilities equipped to train the 2,500 officers needed;
• Why the province would consider providing less fully-trained officers and at a higher cost;
• Why the provincial government didn't review the current RCMP police service model for efficiencies that could be made and at what cost;
• When will the province complete a true feasibility study to clarify assumptions made in the transition study.