Cobras turn in 'extremely successful' season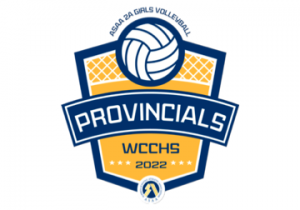 By Rob Vogt – Local Press Writer
As the Willow Creek Composite High School girls' volleyball team gears up for the provincial championships, they can look back on one of the most successful seasons in recent memory.
Coach JoAnna Sutter said they started strong, taking third at the their first tournament of the season in Fort Macleod.
They followed that up by not only winning their home tournament the next weekend, but going undefeated through the tournament.
The Cobras again went undefeated all the way to the final game in their next tournament in Black Diamond the last weekend of September.
They took home second place after rallying through three sets and losing by two points to Bearspaw of Calgary in the
final.
The Cobras continued to prepare for provincials by facing tough competition, travelling to a tournament in Picture Butte, where they did not place, then reached the semi-finals of a tournament in Vulcan.
In that semi-final, they faced Vauxhall, the number-one ranked team in the province, and gave them all they could handle before losing.
Their final tournament was in Stirling, where they again reached the semi-finals.
They faced W.R. Myers of Taber, ranked fourth in Alberta, and made a bit of
history.
They lost 38-36, the highest score anyone could remember, and 25-23 in the best-of-three match.
However, the Cobras went on to take third in that Stirling tournament.
Meanwhile in the Westwinds Volleyball League, the Cobras mowed through the competition, beating everyone except Picture Butte who went undefeated in league play.
The two also met in the league post-season tournament final where Picture Butte, again, won.
The Cobras received some individual honours as well.
Cass Klapp was named the league's most valuable player, while Dakota Van Langen and Kailynn Vogelaar were named league all-stars.
"The girls just had an extremely successful season," Sutter said of the entire Cobras team.
They now set their sights on the 2A provincial championship they will be hosting in Claresholm this week.
Check out this week's paper for more information and the complete schedule for all of the weekend's action!