Claresholm Under-18 Thunder earn tie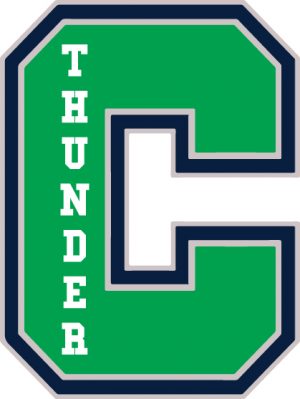 By Rob Vogt Local Press Writer
It did not look good early for the Claresholm Under-18 Thunder as they fell behind 3-0 early in Central Alberta Hockey League Tier-3 action on Friday night, but rallied to earn a tie.
The Thunder hosted Pincher Creek on Jan. 14, and gave up three goals to trail 3-0 after the first period.
However, Claresholm came alive in the second period starting with Travis Hinkle setting up Clayton Van Langen for the Thunder's first goal just 37 seconds into the second period.
Roan Crowe closed the gap to 3-2 with an unassisted marker on the power play eight minutes later.
Reid Schooley tied the game at 3-3 just over five minutes later with help from Crowe and Vann Woodman.
Then with time ticking down, Crowe set up Hinkle for the go-ahead goal, and a 4-3 lead, with just 11 seconds left in the period.
Pincher Creek would respond in the final frame, tying the game with just over six minutes gone in the period.
There would be no further scoring as the teams settled for the 4-4 tie.
Goaltender Zackery Hann stopped 28 shots in the Claresholm net.
The Thunder hit the road on Saturday, Jan. 15, travelling to Canmore where they dropped a 5-3 decision.
Canmore led 1-0 after the first period, and upped their lead to 4-0 in the second. Then Hinkle got Claresholm on the board with a goal set up by Tristen Mackin with just over a minute left in the period to trail 4-1 after 40 minutes.
Crowe closed the gap to 4-2, assisted by Hinkle, only to have Canmore
respond seven minutes later to make the score 5-2.
Hinkle would set up Crowe for one more goal to close the gap to 5-3 but that was as close as Claresholm got as Canmore skated away with the win.
Hann was again strong in net making 31 saves in a losing effort.