MLA for Livingstone-Macleod did not travel over holiday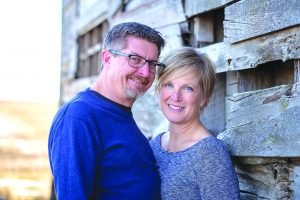 With federal and provincial elected officials across the country coming under fire for travelling internationally despite health guidelines discouraging such travel, the local MLA did not travel.
Roger Reid, MLA for Livingstone-Macleod, posted a statement on Jan. 4 on his Facebook page outlining where he was over the Christmas break while some of his colleagues were abroad.
"I have been contacted by many constituents over the past few days regarding where I was over Christmas. I returned from Edmonton on December 10 and continued to work in the constituency up until the 24th of December. I spent a quiet Christmas and New Years at home," he said.
"It has come to my attention that I have been named on social media as having made non-essential travel in the month of December. This is completely untrue. My only travel was to Edmonton and around Livingstone Macleod.
"My appreciation to constituents that took the time to reach out and ask me directly."
Six United Conservative Party MLAs travelled internationally while the province was in lockdown including Tracy Allard, minister of municipal affairs, who resigned her cabinet post over the incident on Monday.
The other five MLAs were also stripped of their extra duties, including demotion from parliamentary secretary and removal from committees and boards.