Elks to take over three M.D. parks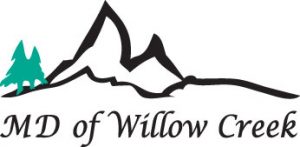 By Rob Vogt, Local Press Writer
The Stavely Elks and Royal Purple Elks have entered into an agreement with the Municipal District of Willow Creek for the lodge to take over operation of Willow Creek, Pine Coulee and Clear Lake parks from the M.D.
At its March 24 meeting, the M.D. council authorized administration to execute an agreement to do just that.
A report to council stated the Stavely Elks have indicated they are prepared to move forward with an agreement to begin operation of all three M.D. parks on April 1, 2021.
The Elks attended the Feb. 24 council meeting and provided a proposal which was discussed with council in closed session. As a result of this delegation, council directed administration to prepare a draft agreement between the M.D. and the Elks for sub-letting of the Parks.
The parks have averaged an operational loss of $125,000, not including capital costs.
The Elks' agreement includes a phased three-year implementation which will require the M.D. to pay utility costs estimated at $15,000 per year, the use of certain equipment for the same period and assistance by the M.D. for certain operational matters including installation of the docks at Pine Coulee and Clear Lake, and assistance with clean-up in the event the parks flood.
As the park is being leased, the M.D. will continue to insure the buildings at the parks and will continue to maintain the bridge at Willow Creek Park.
The total annual costs to the M.D. for the first three years of the agreement are estimated to be $25,000. Following the three-year term, annual costs are estimated to decrease to $7,500 annually. The net operational cost savings from year one are estimated to be $100,000.
The M.D. has operated all three parks since 2008 for Pine Coulee, and 2010 for Willow Creek.
It was noted recreation costs continue to escalate and the opportunity to privatize the parks to a local community organization may be an opportunity for the M.D. to focus on core services.
Coun. Ian Sundquist, who is part of the Elks, explained they met the previous week and had what he described as a lively meeting.
"In the end, they accepted this proposal," he said, adding they are thankful the M.D. is taking on the cost of utilities for the first three years.
Sundquist explained the lodge's parks proposal committee was disbanded and replaced by a parks committee who met to map the way forward.
"Everything is moving along swimmingly," he said.
Coun. John Kroetsch expressed his appreciation to the Elks and Derrick Krizsan, the M.D.'s chief administrative officer, for all their efforts.
"It'll really help us save a lot of money," Kroetsch said.
Council then agreed to execute the agreement.