Candidates make their case to be mayor of Claresholm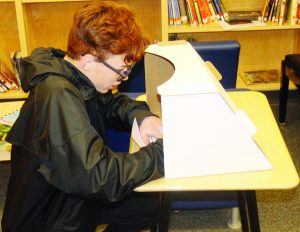 By Lawrence Gleason, Local Press Writer
Candidates for Claresholm town council's Wednesday, October 18 election introduced themselves to an audience of about 50 people at the Claresholm community Centre, for a nearly two-hour forum on Oct. 4 in which they answered questions from the audience.
The two candidates for mayor introduced themselves first.
Doug MacPherson introduced himself as a 38-year resident with experience with three terms as an elected town councillor and one as mayor of Claresholm.
MacPherson emphasized the importance of collaborations with neighbouring municipalities as good for Claresholm and the region.
He pointed out two accomplishments during his time in council, working out an intermunicipal development plan with the Municipal District of Willow Creek and also a regional fire agreement.
"We have put emphasis on an economic development department, to bring businesses to Claresholm to increase growth, even through this trying time," MacPherson said.
He also mentioned work on the new town building and on the arena.
"As mayor I've created the most transparent town council Claresholm has ever had. We now televise our meetings. We have quarterly open meetings when COVID allows."
Chelsae Petrovic, 32, married, mother of two, is a nurse and volunteer in the community.
Petrovic said, "I am a nurse working specifically in acute-care, emergency medicine and covert response.
"My passion is to serve this community and have done so through volunteer work, such as sitting on the Willow Creek Immigration welcoming committee, Learn-a-Lot Playschool board, Claresholm Child Care Society and MyCityClaresholm."
Petrovic said her platform included increasing economic development to bring well-paying jobs into the community, adding she wants to expand and use annexed land to attract businesses and campaign for them to locate in Claresholm.
"I see this campaign as the ultimate job interview to announce some changes I would like to make. I would like to support the volunteers and boards that work so hard to keep this community running. Every organization in town is run by volunteers and not by town council," said Petrovic, adding, "Our citizens are doing the heavy lifting and are currently not getting the support they need."
Petrovic said if elected mayor she would meet personally with every board to discuss any issues they are having.
Petrovic also said she would work to keep doctors in the community and make Claresholm a community they would want to bring their families to.