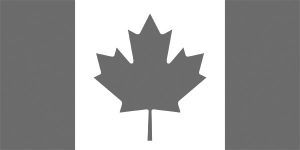 Claresholm celebrates Canada Day in Centennial Park
Restrictions were lifted and a celebration was in order!
Claresholm celebrated Canada Day in person for the first time in two years and, in addition to commemorating the day, paid tribute to the greater events going on in the rest of the country.
After members of Branch No. 41 of the Royal Canadian Legion raised the flag in Centennial Park and local singer and music teacher Michelle DeDominicis sang "O Canada", Mayor Doug MacPherson asked for a moment of silence to remember the Indigenous children found in unmarked graves in residential school sites in British Columbia and Saskatchewan.
He also thanked everyone for coming out.
"It's a great tribute to Claresholm to have this here," he said.
John Barlow, member of parliament for Foothills, also honoured First Nations and Indigenous communities as more information comes out about the children found in unmarked graves in the sites of residential schools.
He recalled when he was a reporter and 36 unmarked graves were found at Dunbow.
"That left an impression on me," he said.
Barlow said Canada Day is also a time to celebrate who we are.
"We're not always perfect," he said.
"I describe (Canada) as the best country in the world."
He encouraged everyone to celebrate Canada Day.
"We've earned it."
Roger Reid, MLA for Livingstone-Macleod, noted there are Canadians here by birth and here by choice.
"I'm a proud Canadian," he said.
"I'm a proud Canadian not because of where we came from," he later added. "But who we become."
He concluded by announcing that Alberta was now open for summer, with virtually all health restrictions to prevent the spread of the COVID-19 virus lifted or eased.