Starling named football coach of the year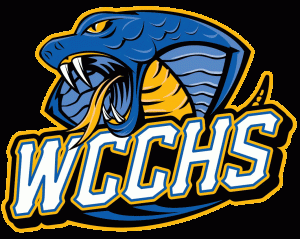 The Willow Creek Composite High School Cobras football team was the best in the province in 2019, but behind every great team is a great coaching staff.
On May 14, Kelly Starling, the Cobras' offensive coordinator, was named Football Alberta's High School Tier-4 coach of the year.
"I was surprised," he said upon hearing about the award. "It's pretty humbling."
But his first thought was not about himself, but the entire coaching staff.
"What a team we have," he said. "I'm honoured to work with some of the best coaches in high school football."
Starling was quick to point to the staff, starting with Tim Bryson, who leads the way, and makes being a coordinator very easy.
Defensive coaches Todd Lybbert and Kelly Fowler shut down opposing offences with their defensive schemes.
Starling said having a defence that does not allow scoring makes any offence that much better.
Assistant coach Scott Fairs worked hard with the offence and the offensive line.
"This is definitely a group award," Starling said. "It's not just one person, it's the whole staff."
Then there is the team on the field, who achieved outstanding results. They went unbeaten against Tier-4 teams and dominated the St. Paul Lions by a score of 47-0 in the provincial championship game back in November in Raymond.
Starling describes his group as an offensive force.
"Anyone could be coach of the year with this offence," he said. "It made drawing up plays very easy."
He commended quarterback Jackson Wright who put the plays Starling called into practice on the field, and a receiving corps led by all-star Ethan Perry, who put up big numbers.
The offensive line was also one of the best in Starling's time as coach, providing blocking on run plays and protection for the quarterback on passing plays.
Starling said his offensive linemen want to play, are hungry, and strive to keep getting better.
As soon as the 2018 season had ended, they were already in the weight room, doing foot drills, and preparing for the 2019 season.
"That championship and awards started back then," Starling said.
He also paid tribute to everyone who contributes to the football program, which he described as too numerous to mention individually.
"All praise to the whole program," Starling said. "In football, you can't be an individual," he added, whether on or off the field.
Initially the awards were scheduled to be handed out at the Senior Bowl on the May long weekend, but the event was cancelled to prevent the spread of the COVID-19 virus.
Consequently, Football Alberta made the announcement on social media.