Shop of Wonders back to provide toys for less fortunate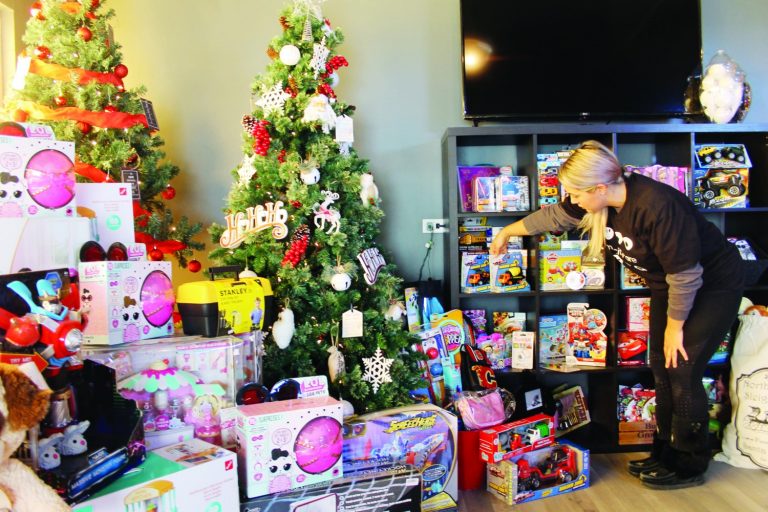 By Rob Vogt, Local Press Writer
There are families in the community who may not have the means to celebrate Christmas this year, especially during the time of the pandemic.
My Victory Claresholm and their program My City Care want to help out by putting on Shop of Wonders.
Chelsae Petrovic, who coordinates the program, explained it is an opportunity for parents to come in and choose gifts for their children such as toys, games, personal care items for teens and more.
She added, it may also relieve some stress for parents knowing Christmas is taken care of.
Shop of Wonders is free of charge and for any family with children ages zero to 18 years.
Each applicant will book a 30-minute appointment, where they will be alone in the Shop of Wonders to choose their items.

That way it fills a need and protects the dignity and privacy of families.
The number of items given to each family will depend on the number of donations and the number of families.
The deadline to register is Dec. 15. People can register by scanning the QR code located on posters around town. Applications are accepted online by visiting myvictory.ca/mycitycare, or at Claresholm and District Family and Community Support Services. The staff there will help with registration for those who do not have access to a phone or computer.
Last year, Shop of Wonders helped 162 children in the community.
Donations of toys are also being accepted at Claresholm and District Family and Community Support Services.
Petrovic is grateful for all the support shown by the community, including various toy drives by businesses around town.
"The community support has been absolutely overwhelming," Petrovic said. "We live in quite the community."
Volunteers are also welcome to help out.
One of the intentions of the Shop of Wonders is to make it feel like a store and create that retail experience.
Volunteers assist with that.
"They help with the shopping experience," Petrovic said.
The days of distribution will be Dec. 16 and 17 at My Victory Claresholm at 5212 – 1A Street West in the former Just Pizza building.
Anyone interested in more information can call or text Chelsae Petrovic at 403-682-9915.