Local lifter sets national record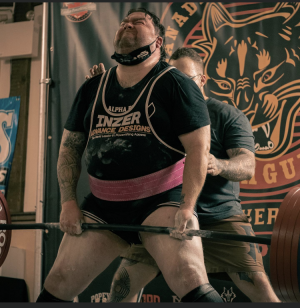 By Rob Vogt, Local Press Writer
A Claresholm man has set a national power lifting record.
Andrew Morkin travelled to Victoria, B.C. where he competed in the Canadian Power Lifting Nationals on Nov. 28, winning his division and setting a national deadlift record of 601 pounds.
He also set a personal best total at the meet and qualified for the North American Championships in Florida.
Morkin has, for three years, been a member of a power lifting team based in Nanton, coached by Dr. Leslie Gurr, who competed in Victoria as well, and Jennie McMasters.
He is also coached by Dane Dillon, Canada's strongest lifter.
"It was a very successful weekend with excellent COVID protocols in place for a safe event," Gurr said.
Power lifting is a strength sport consisting of three attempts at maximal weight on three lifts: squat, bench press, and deadlift.
In the squat, the lifter lowers their hips from a standing position and then stands back up.
In the bench press, the lifter presses a weight upwards while lying on a weight training bench.
In the deadlift, a loaded barbell or bar is lifted off the ground to the level of the hips, torso perpendicular to the floor, before being placed back on the ground.
There are three judges who are not as concerned about lifting as much as the lift being deliberate, slow and under complete control.