Council approves new skatepark location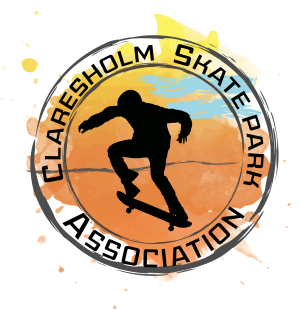 A proposed new skatepark has a location now, south of the new community multi-use building either on the east or west side of the property depending on suitability.
At its July 20 meeting, Claresholm town council approved the location at 5318 – Second Street West, after hearing a report from Marian Carlson, the town's chief administrative officer.
On July 7, administration met with Jeff and Lisa Darch to discuss the Claresholm Skatepark Association's plans and provide information to them to proceed with investigation of the site.
A site survey with contours has been completed as well as a grading plan for the area surrounding the new multi-use building.
This information as well as a geo-technical report has been provided to the group to utilize for their discussion with designers.
Carlson said the group would like approval from council for a location. This will allow them to begin work on a preliminary design and mark out items such as tree planting, parking, and so on. Once a preliminary design has been investigated, they would like to proceed with an open house to gather input from the public.
The designers will also weigh in as to where the location for development will be best suited, looking at drainage, low/wet areas, and more.
The group proposed a potential location on the east side, approximately 5,000 square feet for Phase 1. The fence there can remain south of the location and along the alley, as well as trees planted. The east location is visible from the highway, and allows some separation from neighbouring residences.
However, if this area is too low and costly to build up, which will be determined in consultation with the designers, the group said with trees and potentially a buffer strip, the west location, where the old school was, would be their second choice.
The association is currently continuing to fundraise but has the funds to complete the initial design, which will allow draft plans to be used during public consultation.
Additional funding and grant sources are being sought out for the construction of the park. No construction schedule is proposed at this time, but will start once consultations and planning has been competed, and when funding allows.
Council then agreed to authorize the Claresholm Skatepark Association to investigate the area south of the new multi-use building for a suitable site for new skatepark construction, following public consultation, and furthermore, to work with administration to determine site suitability, with the first option being an east location and the second option being the west location.